1 tag
2 tags
UEnd:Poverty Blog: We need an Intern looking to... →
uendfoundation: UEnd Foundation needs someone overtly passionate about making the world a better place. Our Founder and Executive Director, Jay Baydala is looking for someone who bleeds "good," wants to learn as much as possible about running a non-profit that lives in the digital space, and who can't wait to…
6 tags
UEnd:Poverty Blog: Project of the Week: Secondary... →
uendfoundation: Project Snapshot Lives affected (including yours): 5,000 Project cost for one class room: $12,000 Dollars raised: $0 Dollars needed: $12,000 Imagine if you will, a child staring straight ahead with nothing in sight but a life of ruin and missed opportunity. Flip that 180 degrees and we…
3 tags
7 tags
A Real-Live Banksy
chrispecora: When I traveled to San Francisco earlier this summer, Jacinta & I happened upon a real-live Banksy piece. Naturally, we lost our minds at how awesome it was, but we weren't 100% certain that it was a legitimate Banksy, due to the current popularity of his style. After confirming the legitimacy of the piece with Google, we returned with a camera and captured this image. If you...
1 tag
"Try something new and dare to look foolish"
– 99% article on babies and experimentation
"Sometimes, mystery is more important than knowledge."
– J. J. Abrams
3 tags
The Selby's Favourite Photos of 2010
Amazing. Love it. Want to go take photos. Now. ; ) Check out The Selby's Favourite Photos of 2010. elby
1 tag
"The only risk is to waste your life, so that when you die, you say, 'Oh, I..."
– Francis Ford Coppola
6 tags
Something pivotal is happening in Calgary,...
Some of you may know that I've been involved with the Glenbow Museum in Calgary on a new initiative that I think is going to be very cool. It's called Pivot Glenbow and it's a new membership level for "young professionals" who are interested in supporting the Glenbow on a different level while also having access to what are going to be some of Calgary's best...
2 tags
FrecklesAndDash Blog →
Came across this blog today and thought it worthy of sharing. Can also follow Sarah on Twitter: http://twitter.com/frecklesandash
Watch
putorti: Did design win the World Cup for Qatar?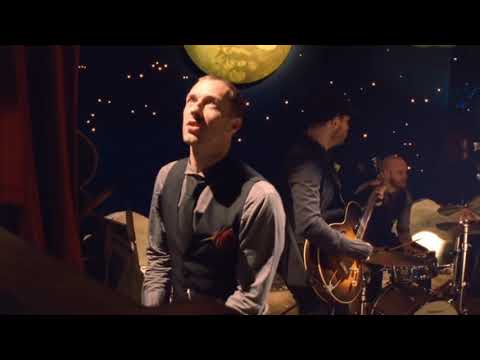 "Live in your six foot world."
"Marketing in the future is like sex. Only the losers will have to pay for it."
– Jon Bond, cofounder of Kirshenbaum Bond Senecal + Partners
"What information consumes is rather obvious. It consumes the attention of its..."
– Herbert Simon
Swan Lake awesomeness →
Crazy cool.
1 tag
"I learned the value of giving people little delights [while working at the bagel..."
– Instapaper Founder Marco Arment's. "Journey From Bagel Jockey to Publishing Pioneer" | Fast Company http://bit.ly/bjMtV6
3 tags
Recipe in one photo
This is cool. Marina Aurora takes awesome photos of a recipe in all of its stages. Check out the portfolio too. Pretty wickeawesome.
2 tags
"We will be judged by our ability to engage networks."
– Mike Arauz
2 tags
My sick day
Yesterday evening, a head cold hit me like a freight train. Whamo! Just like that, I was out. Today, off from work, I took advantage of my sick day to catch up on some daily dabble, among other things, that I wanted to share with you. 7:00am Woke up, thinking I might be OK. Had breakfast, a bowl of cereal, with my wife. She said I looked like garbage. I said, "thanks. Your belly is...
1 tag
She says he's too old for her.
butthetruthis: But the truth is… He's not rich enough to justify the age difference. (Submitted by: chandruhh) Photo by: http://www.flickr.com/photos/yourdon/2626187061/
1 tag
1 tag
The PF Flyers Art and Sole Auction is Live →
PF Flyers and Red Bull partnered for this totally wickedawesome project called Art and Sole. 40 top designers and artists each created a masterpiece with a pair of PF Flyers. They're now up for auction on ebay. Check it out.
"By and large people are good unless proven otherwise."
– Stephan Sagmeister
1 tag